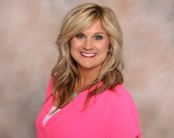 Ali King Sugg
Ali grew up in the entertainment business watching her Dad, Sid King, own and operate a radio station and movie theatres, and her Mom, Judi King, teach dance for over 40 years. The love of radio and small town business runs deep in the King family! Ali started in radio in 2004 at Clear Channel, as a Morning Show Personality on KIYS-FM and nights on KWHF. Ali has since worked with her Dad at his Clinton radio stations. Ali moved to Heber Springs in 2009 with her husband Joe, who owns Heber Springs Eye Care Center, they have two children, Spencer and Sydney. They love living in Heber Springs and enjoy the lake and the beautiful natural scenery.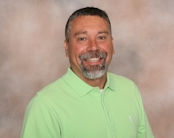 Billy Morgan
Billy has been a familiar voice in Heber Springs for over 20 years! On Friday nights, you can catch him calling the Panther Football games and now you can hear him weekday mornings from 7-9 am with Ali King in the Morning. Billy is a lifelong resident of Cleburne County. He enjoys spending time with his wife Dusty, sons Brooks & Brett Ty, along with the family beagle Mrs. Weenie.They love living in Heber Springs and enjoy the lake and the beautiful natural scenery.
Steve K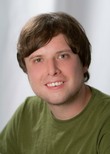 ent - Monday through Friday 9:00 a.m. Until 12:00 noon.
To say that I love what I do on the air would be an understatement. "247 FUN" is just that for me! Every show is a labor of love and quite often it's taken me 24 hours to prepare for each show! When I say that I eat, sleep and live this stuff it is a literal statement.
I've never studied music formally, but rather as a hobby since I was a child, so much of what you hear has been deeply embedded in my persona. All the back ground info is often based on real life experience. When folks like Stephen Stills, is coming over to our house to visit my Dad, I have learned things that I'm sure has never been documented and of course I'm happy to share them on the air with you!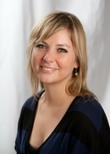 Jackie Newton - Monday through Friday 1:00 p.m. Until 4:00 p.m.
If I sound like I'm having fun, it's because I am! This is the most fun radio on radio, and for me, it's the most fun job I've ever had! It's a blast being on the air playing my favorite songs and I can't think of a better place to be than 247 FUN!
We always want to know what you're thinking, if you'd like to make a comment or hit me up for a song request, just send me an e-mail to: jackieN@tomkentradio.com
Thanks for listening!
Jon Rivers
Powerline changed my life, and I would learn from thousands of letters, calls and personal contact, that this amazing show would do the same for so many others, offering hope to a hurting world.
I'd like to personally thank my dear friend Tom Kent, for producing this show and Jeff Barrett (our writer), for his amazing insight and perspective. The Tom Kent Radio Network is on a crusade to end boring radio and if you've ever listened to our great show, you know we have succeeded!
The show is compelling, entertaining, and it is a great blessing to be able to host this fine program.
-Brother Jon Rivers
Tom Kent
My favorite time to be on the radio is afternoon drive. I've always been able to "feel" the energy in this part of the day as I know so many of us are moving about our life with that same energy and intensity. Whether you're heading home from work, out in the car with the kids or heading to market to pick up something for dinner, I'd appreciate it if you'd take me along. Even if you're stuck in traffic, I promise to give you a fun ride!